As a leader in education, higher education and sustainable development policy and framework CCLP Worldwide have a consistent record of providing quality services in the area of Education. It is globally regarded as a premier organization in the area of Education for Sustainable development and Better Livelihood. The principal campaign of CCLP Worldwide "Education Charter International" has been endorsed and practised by thousands of endorsers including governments, inter-governments, Universities, colleges, schools, educators, NGO, commercial enterprises and youth worldwide.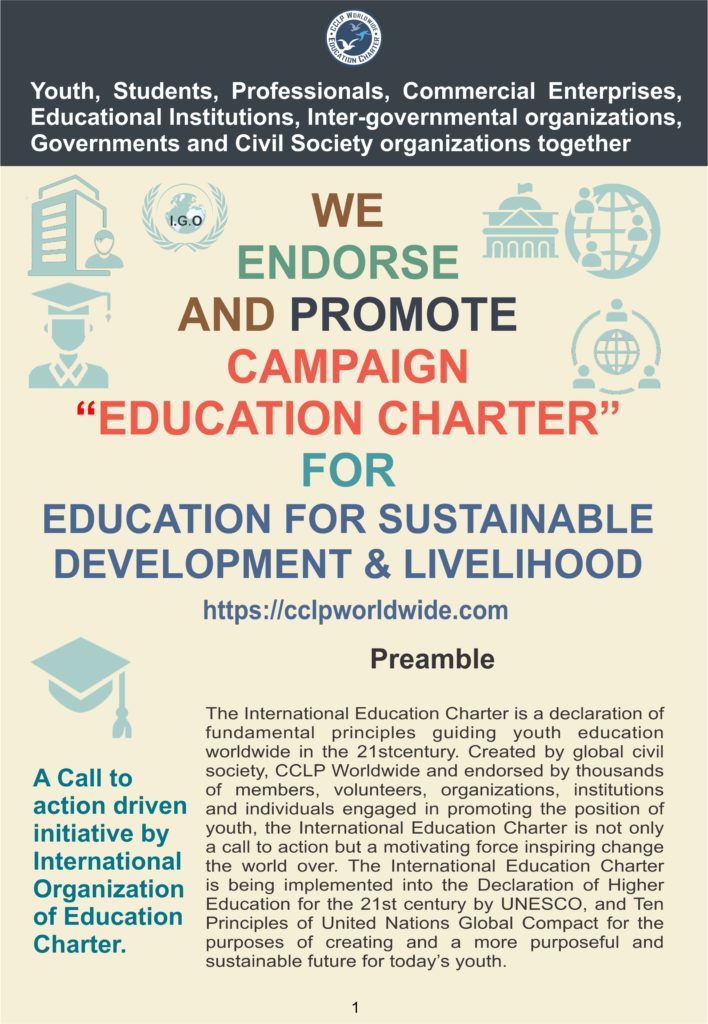 The Education Board for Accreditation has now stepped in the accreditation services to educational institutions.
The NEST Methodology concept and framework is developed, researched, owned and copyrighted by CCLP Worldwide. The area of accreditation is based on the framework provided under NEST Methodologies.
As a matter of record, the NEST Methodologies framework is validated and accredited by Consortium Universities Euromerican way back in 2015.
And in the month of October 2020 we have formally received accreditation and recognition by Intergovernmental Treaty Organization "Diplomatic Research and Policy Foundation" ( Composed of Government of Macedonia, Government of Albania and Government of Kosovo).
The accreditation services are only provided to legally operating recognized educational institutions worldwide.
The accreditation from the Education Board is a recognized mark of quality in teaching methods and curricula globally.
The Education Board for Accreditation is globally operating and privately held credentialing organization supporting quality education in schools, colleges and universities by incorporating four pillars of NEST Methodologies Framework.
The Accreditation symbol of Education Board represents the trust and quality of education in NEST Methodology worldwide.